Last week we did an experiment to compare how a launcher fitted with Air Reservoir Boosters (ARBs) performs vs. one without them. We had to build a new launcher for this experiment so that we could fit the ARBs to a full bore launch tube. The launcher is based on the Clark cable-tie release mechanism. We also worked on an improved splice that is lighter and has more volume than the ones we have been using. We still use the Asymetric #5 technique, but with a narrower sleeve and less overlap. We did 9 test flights for the experiment plus one more for the new splice. Thankfully they all came back safely and no repairs are needed.
The full write up of the experiment and splice info is here:
http://www.AirCommandRockets.com/day120.htm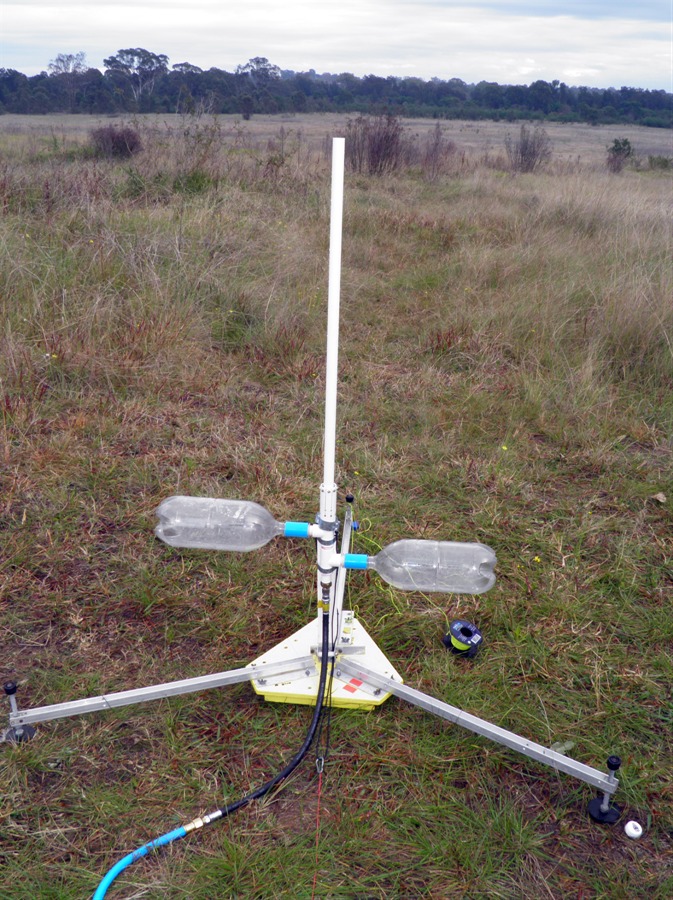 New Launcher fitted with two 2L ARBs.